The Convention of States Ohio team won the State Team of the Year award in Orlando earlier this month at the Reclaiming Liberty Summit.
Undoubtedly, the Ohio team deserves such recognition for their perseverance and steadfast work to become the 20th state to pass the COS Resolution.
COSA President Mark Meckler described how the team was chosen among so many truly remarkable state teams. He said activists are at the top of the game week after week and month after month.
Meckler said the recipient of the award has the highest number of active District Captains in the country, "something we measure very closely – activity matters."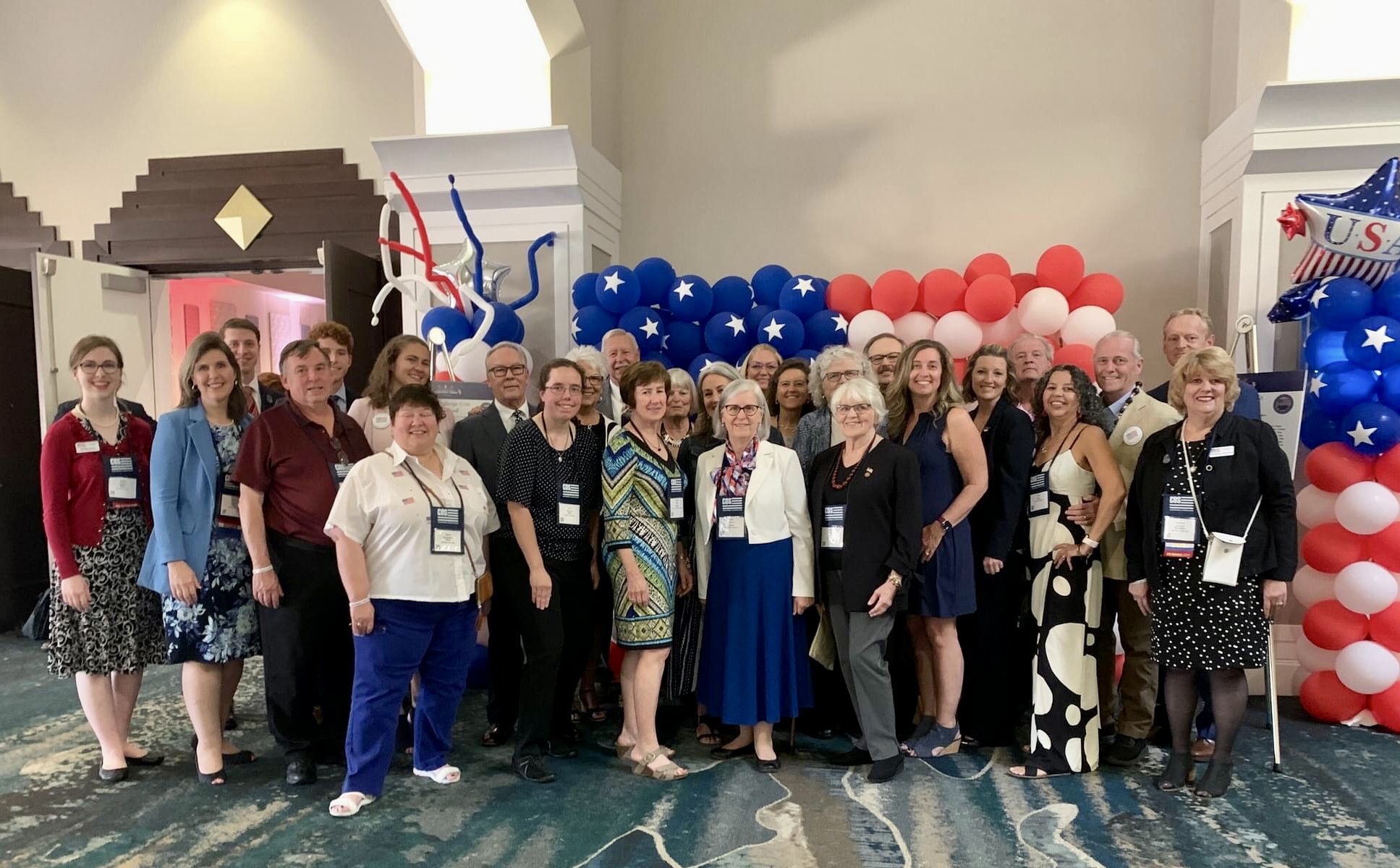 "Every day the members of the team wake up with the mission to educate, persuade and influence the citizens of their state who attend gun shows, county fairs, car shows, local festivals, and political events. Wherever people gather to celebrate, the COS team is there with banners and smiling faces," Meckler said.
Ohio has been through many ups and downs as they've pushed for a win in the Ohio Statehouse this year. They have packed hearing after hearing in Columbus this year and have patiently pushed toward passage.
While they are still pushing to cross the finish line, it WILL happen, it's just a matter of time. The Ohio legislators know this too!
Without a doubt, this accomplishment comes thanks to the great leaders and dedicated, skillful volunteers. The state team is led by two true servant leaders, Co-State Directors Bill Scott and Amy Frederick (2019 volunteer of the year).
We appreciate Team Ohio and their contributions to saving America!
You can watch Mark Meckler announce the team of the year award below. Sign the COS petition below if you're new and get involved with your COS team by clicking here.