Republican National Committee Chair Ronna McDaniel is projected to hold a fourth term as party chair, but new polling shows GOP voters don't want her leading the party any longer.
According to a new Convention of States poll conducted by the Trafalgar Group, about 73 percent of Republicans would like to see a new chair of the party.
The poll comes as McDaniel is expected to be reelected for another two years by RNC members this month.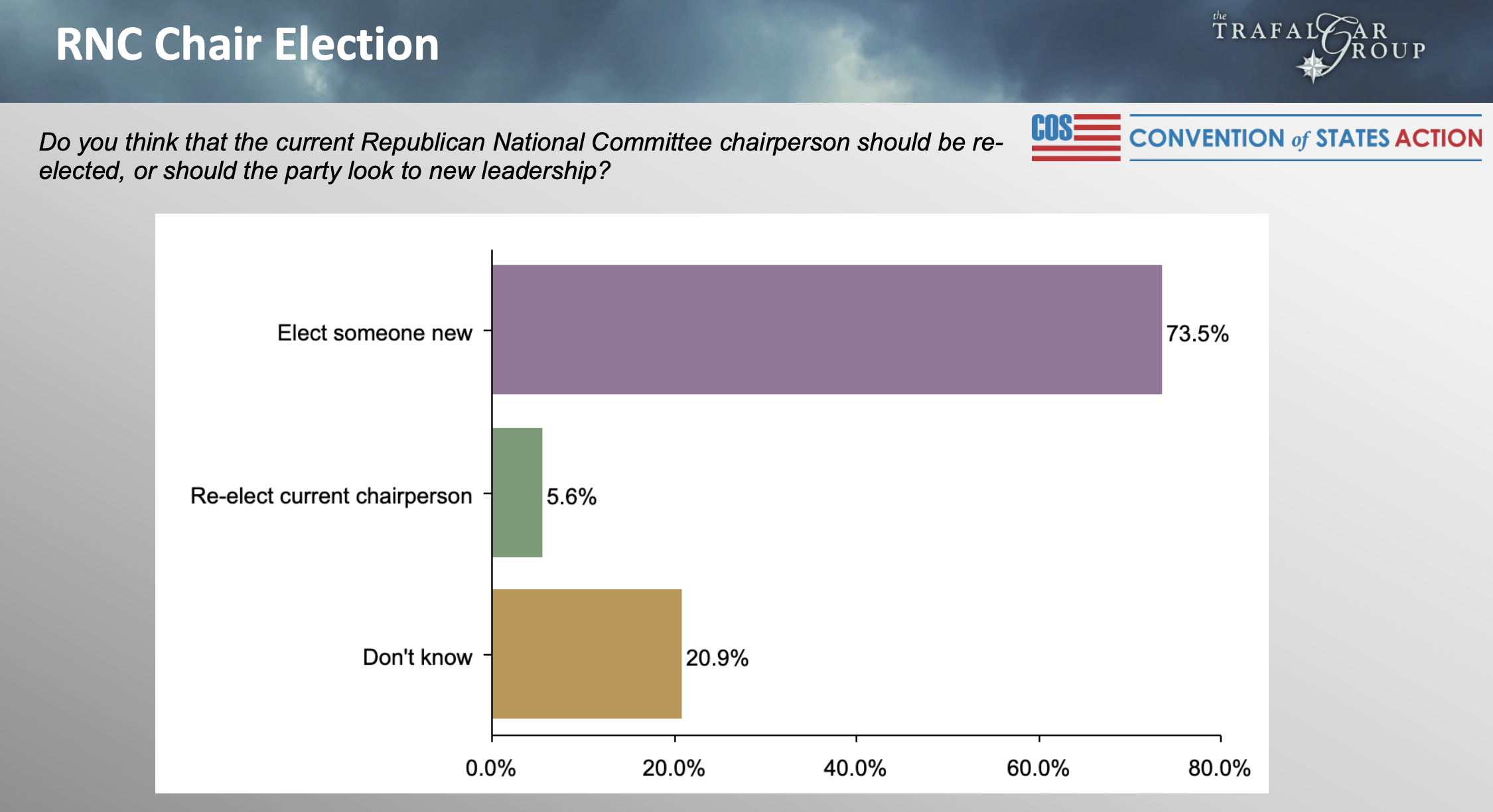 "Voters believe the only way to hold the GOP accountable for its failures is to make way for new leadership," said COSA President Mark Meckler. "Grassroots activists have known for a long time that GOP leadership in Congress and at the RNC aren't focused on fighting for conservative principles, or even winning a majority, but rather keeping themselves in power and funding the permanent political consultant class."
The poll also found about 63 percent of voters see the Republican Party and its congressional leadership as ineffective at getting Republican candidates elected in 2022.
Republicans indicated they are less willing to donate to the party after what they saw in 2022. As an alternative, voters said they would be willing to donate money to conservative organizations that are working on organizing the grassroots, such as Convention of States Action.
Leadership elections in the House are currently proving the Republican Party has split into two factions, and RNC oversight is a focal point in the power struggle.
McCarthy failed three rounds of voting in his bid for Speaker of the House on Tuesday which is the first time in 100 years that more than one round of voting has been required.
You can join COS in our grassroots efforts to call for a convention under Article V of the Constitution. Please take one minute to sign the petition below and see how you can get involved in your community.