Members of the Convention of States Michigan team discuss the whys and hows of holding a Convention of States. If you have questions about COS or a topic suggestion for the podcast, please send them to askMI@COSaction.com.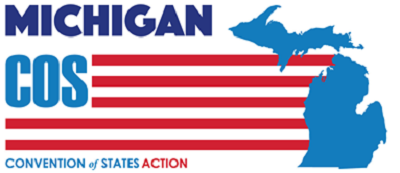 Help us spread the COS message and share this page with your friends!
LAUNCHED FEBRUARY 2023. STAY TUNED!
Ep. 10
Ep. 9
Ep. 8
Ep. 7
Ep. 6 WHO DECIDES: YOU OR THE GOVERNMENT? John Poelstra offers another point of view on why we haven't held a Convention of States yet.

Ep. 5 HISTORY OF ARTICLE V - Bruce Finlayson talks about the history of Article V and why it is the answer to many of today's political issues.

Ep. 4 GRASSROOTS ACTIVISM - Average citizen turns activist because she "vigorously advocates" for Convention of States.

Ep. 3 MESSAGE FOR THE GRASSROOTS - State Director Sarah Santana shares a 2022 message for the team.

Ep. 2 MISSION & VISION - Chet Grant talks about the Mission of Convention of States.

Ep. 1 TEAM INTRODUCTION - Meet the Convention of States Michigan Podcast team.

All podcast episodes are hosted on YouTube. Be sure to subscribe to our channel HERE.

Click here to find our podcast resources.