On Tuesday, March 28, 2023, our Convention of States New York Team and volunteers from all corners of the state converged on the Capitol in Albany, NY, for our annual Surge Day. This is a special day that occurs once a year when as many team members as possible meet their NYS Senators and Assembly members at the Capitol to discuss Article V of the U.S. Constitution.

Some of our dedicated team members had as much as a six-hour road trip to attend. Consider joining us next year. You won't be disappointed as you meander through the stunning hallways of the Capitol Building.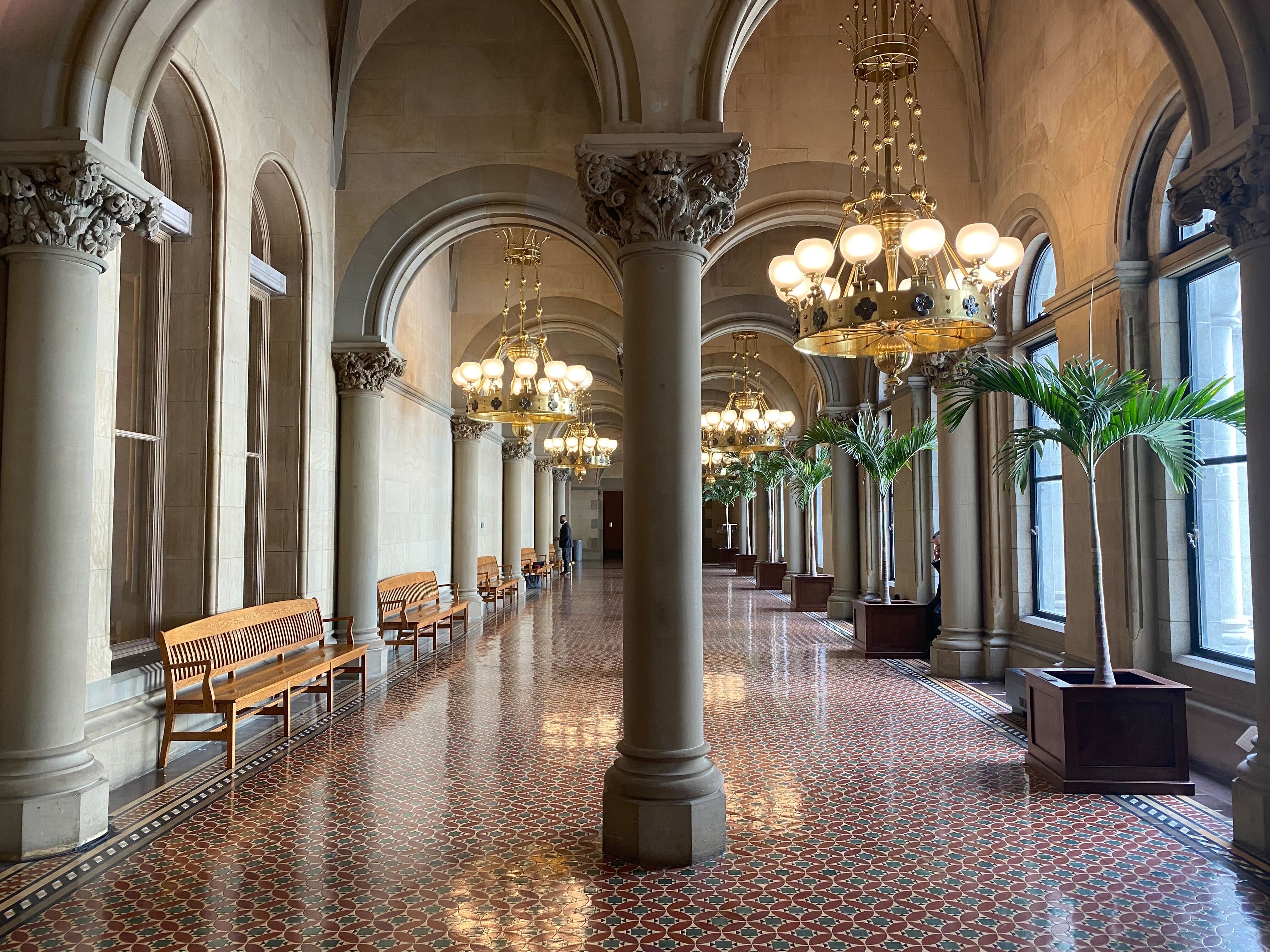 Under the guidance of our COS Regional Director Haley Shaw, State Director Silver Dreaming Wolf, Assistant State Director Tom Williams, Legislative Liaison Mary Ann Pierce, and Media Liaison/NYC Regional Team Leader Janis Gregory, this year was truly special. Our team had the best turnout we have had to date.

State Information Analyst Jack Collins, Regional Captains Marybeth Amante, Neil Egan, and Justin Jablanski, District Captains Rochelle Mandina, Bea Myers, Karen Orczak (and her husband, Walter), Mary Ellen Probanski, and Dr. Daniel Zaccariello (and his father) were also in attendance along with our Event Coordinator/Volunteer Activist Henry Diefendorf and Michael Konigsberg, a District Captain Applicant and newest member of our team. Tom, Jack, and Neil also have the important task of representing our veterans as Veterans Coalition Directors.

All together, there were 17 of us roaming the hallways of the Legislative Office Building (LOB) and Capitol Building.
Our first order of business was a meeting with our resolution sponsors, State Senator Joseph A. Griffo and State Assemblyman Brian D. Miller, where they were deservedly awarded Patriot Pins and certificates by our State Director Silver Dreaming Wolf in appreciation for sponsoring our resolution in the state legislature (Senate Resolution B272 and Assembly Resolution C184) year after year.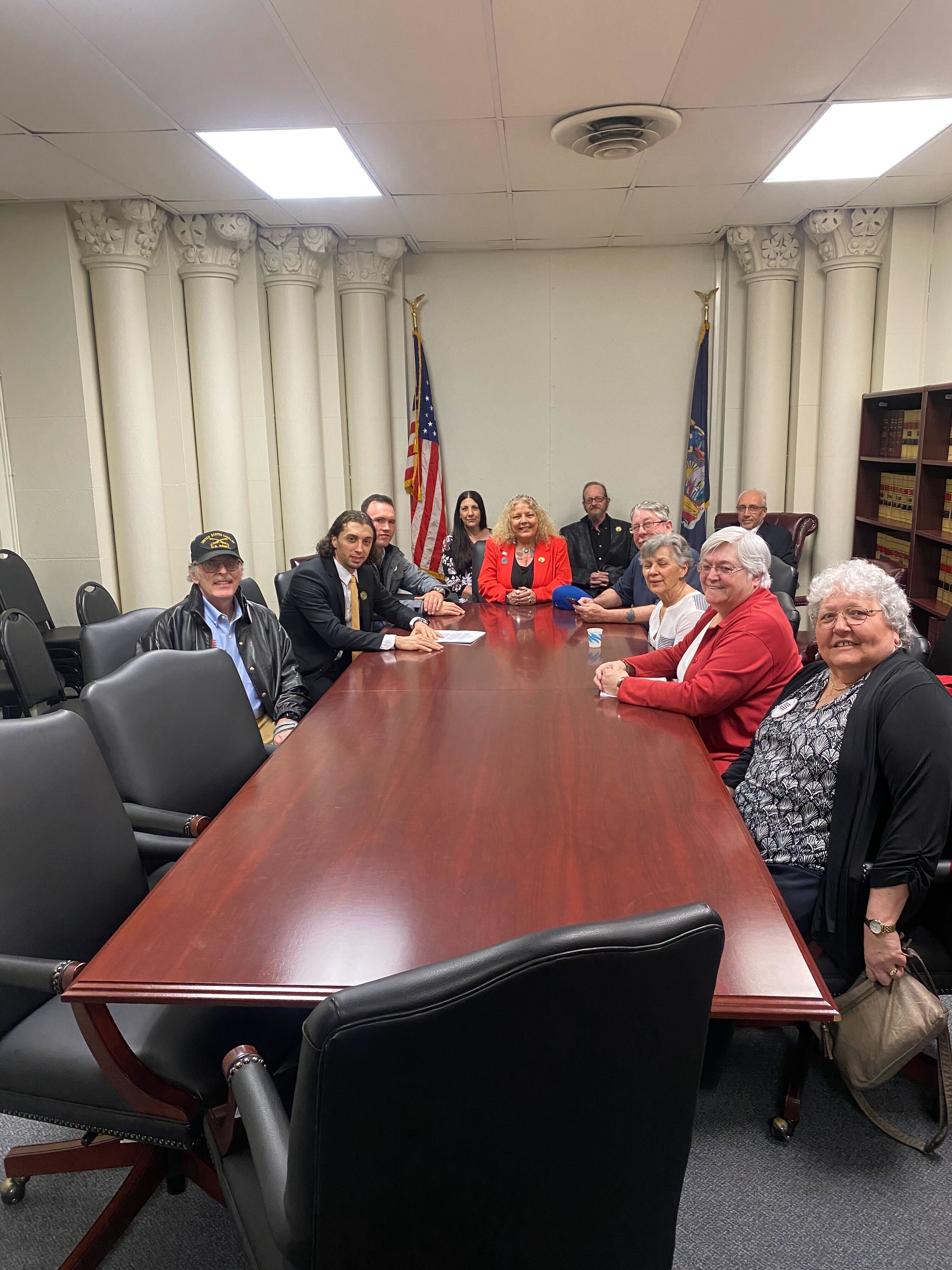 After a quick stop for a group picture with our sponsors and team members who weren't in other meetings yet, we split into smaller groups, all carefully strategized by our Legislative Liaison Tom Williams.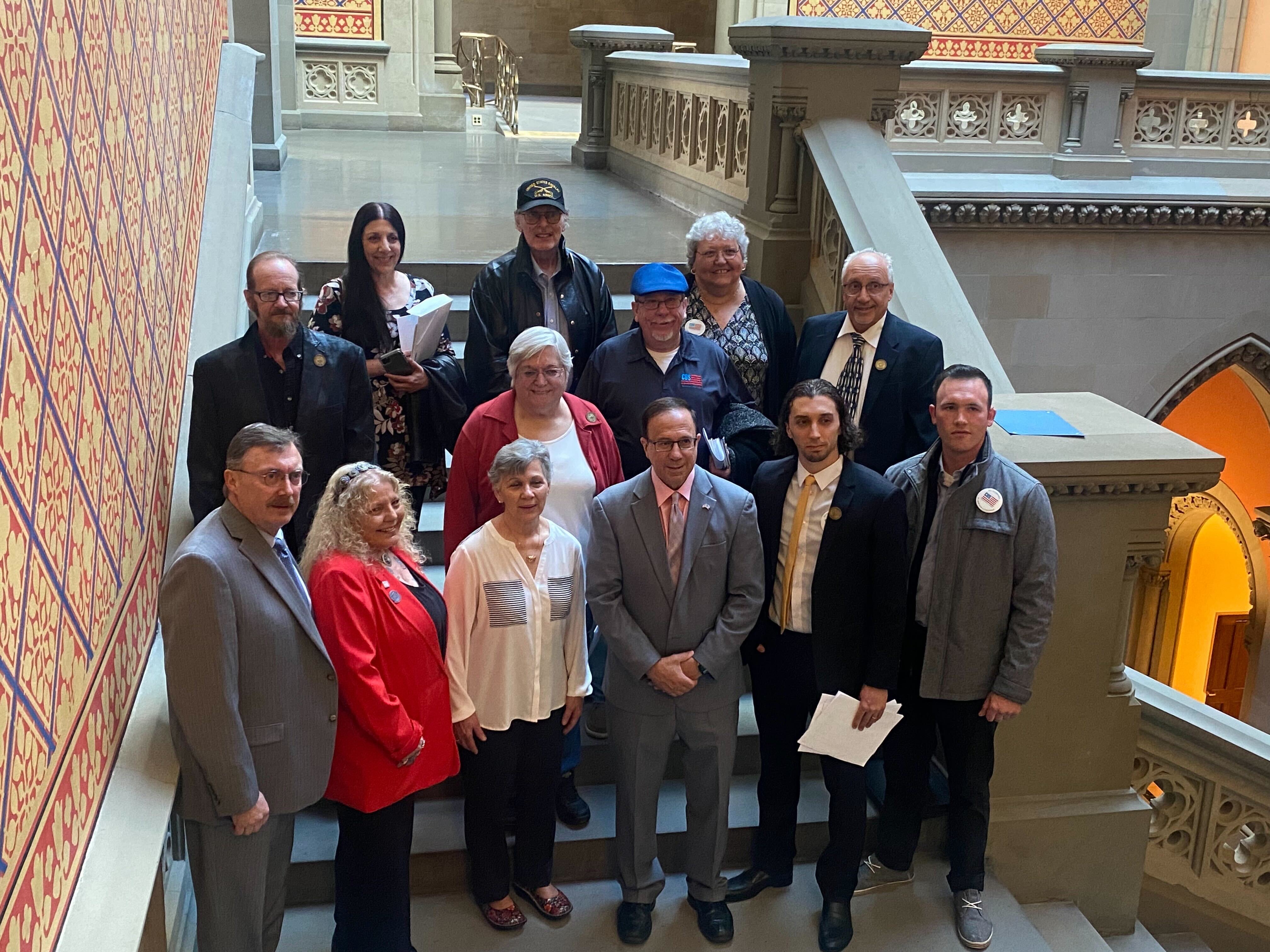 By the end of the day, we managed to have small-group meetings with 19 different legislators to discuss Article V and the Convention of States Platform. Seventy-one other legislators' offices were visited and over 125 pieces of COS literature were distributed.
Thanks to everyone's hard work and Tom's well-organized strategy, we now have over 20 cosponsors in the NYS Senate and Assembly, with several new cosponsors picked up during our visit and several others pending the completion of the necessary paperwork. All in all, it was a very productive day.
Here's a slideshow with some highlights from our day.
Despite all this good news, we still need your support. Our team continues to grow with each passing year. We invite you to join in the fun. Take action today!
Many of our team members hold multiple positions, depending upon their talents and interests. Two of the most important positions are Regional and District Captains, volunteers who represent their NYS Assembly House Districts. Their main goals are welcoming new petition signers and assisting potential volunteers in finding their place on our team.

New York State has 150 house districts, so there are plenty of districts available should you consider stepping up and joining our team. You may want to start out slowly as a Volunteer Activist and then possibly move into other positions as you become more familiar with the different roles.

Be a part of history in the making. Here are ways YOU CAN make a difference. If you have yet to sign our petition to notify your NYS Legislators that you support our mission, please take that first easy step today. If you've already signed (once is all we need), consider becoming a Volunteer Activist to start. You can also explore the wide variety of other positions available on our Take Action Web page.

Working together as a cohesive team alongside our NYS Legislators will prepare New York to participate when the convention convenes in the foreseeable future! We're getting closer every year.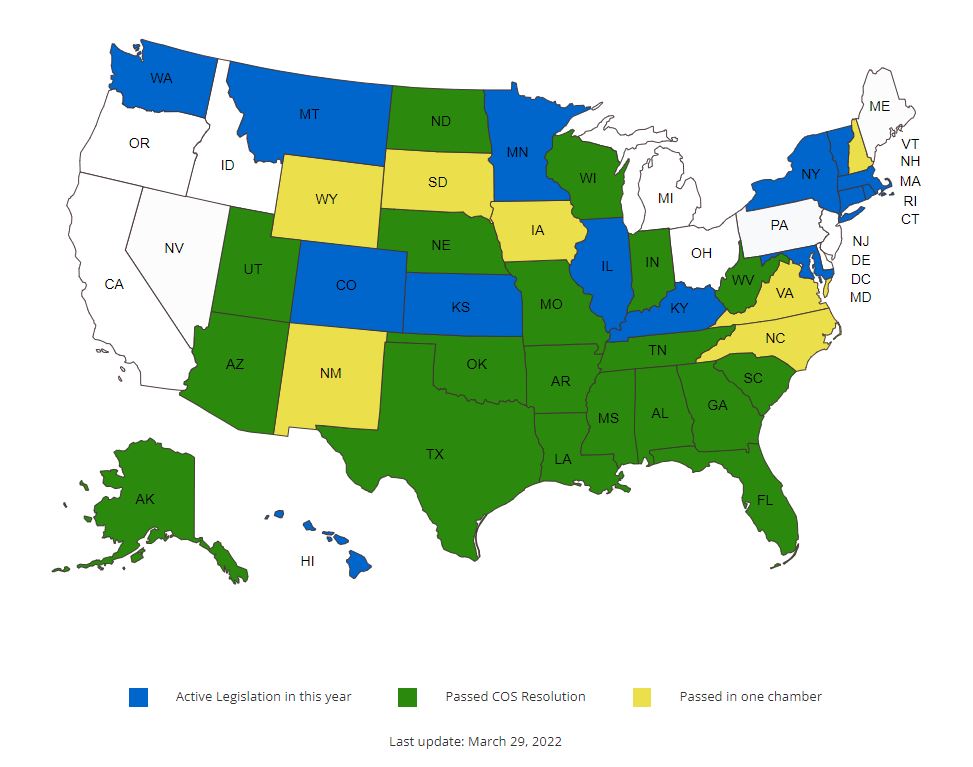 Nineteen states have already invoked Article V of the U.S. Constitution with another four projected to pass the resolution in 2023, taking us to 23 states. Eleven more and it will be convention time. How exciting!

Curious about how an Article V Convention of States will look and what might happen? Visit our first-ever Convention of States Historic Simulation that took place from September 21-23, 2016, in Colonial Williamsburg, Virginia, for pictures, videos, and downloadable documents.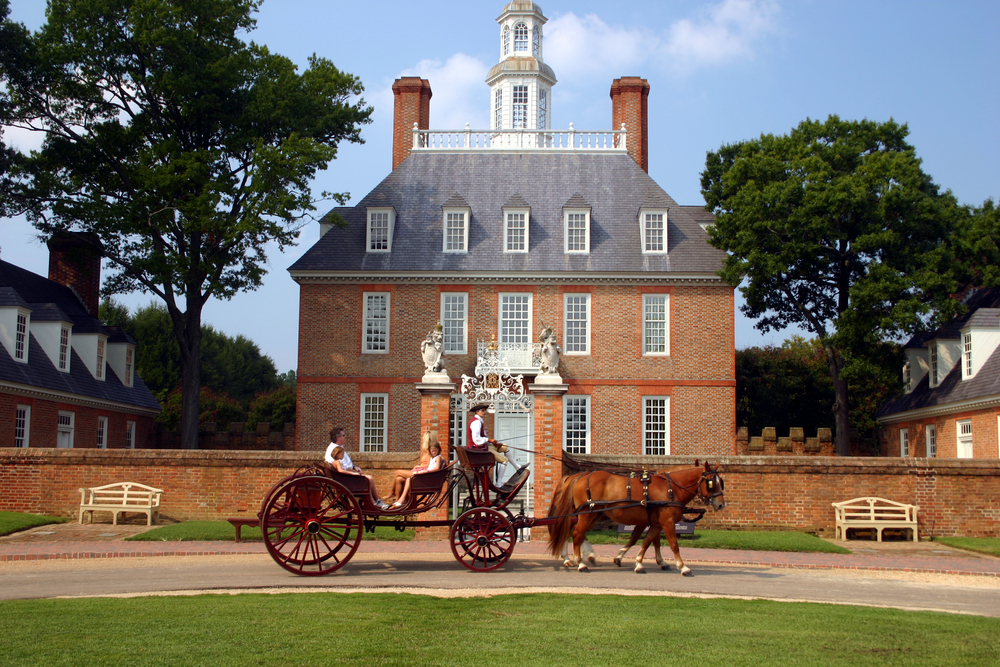 "The events at Williamsburg will be remembered as a turning point in history. The spirit of liberty and self government has been reignited." - Michael Farris, Cofounder, Convention of States Project

FOR LIBERTY!