Convention of States Action Louisiana recently sent a survey to all St.
Tammany Parish School Board candidates. The results of that survey are
shown below.

We hope that this information is helpful as you make up your mind about
which candidate will receive your vote. Your vote in the election is
very important in determining who will be making decisions regarding how
the children of St. Tammany Parish will be educated. We encourage you to vote your values.

November 8 is the primary election. The general election is December 10.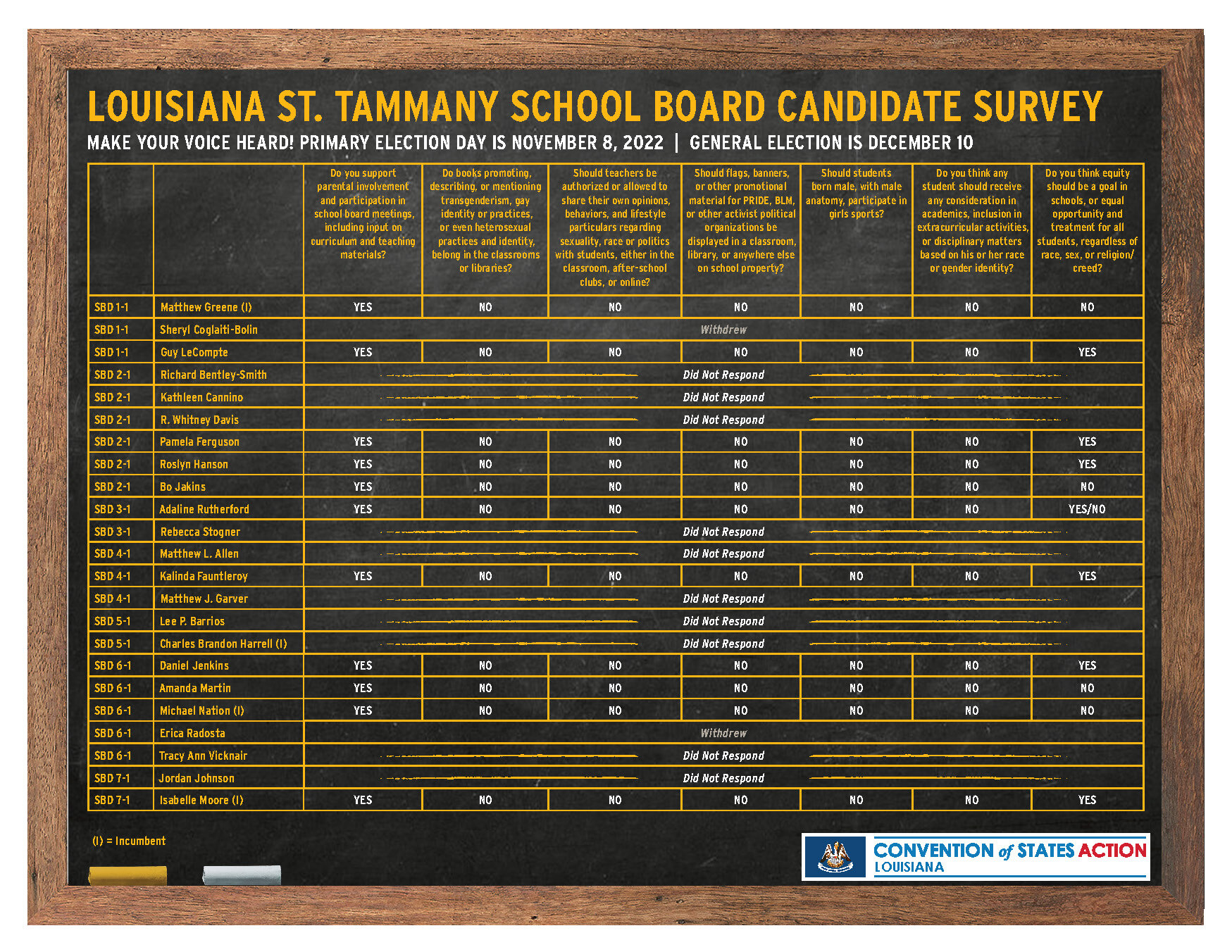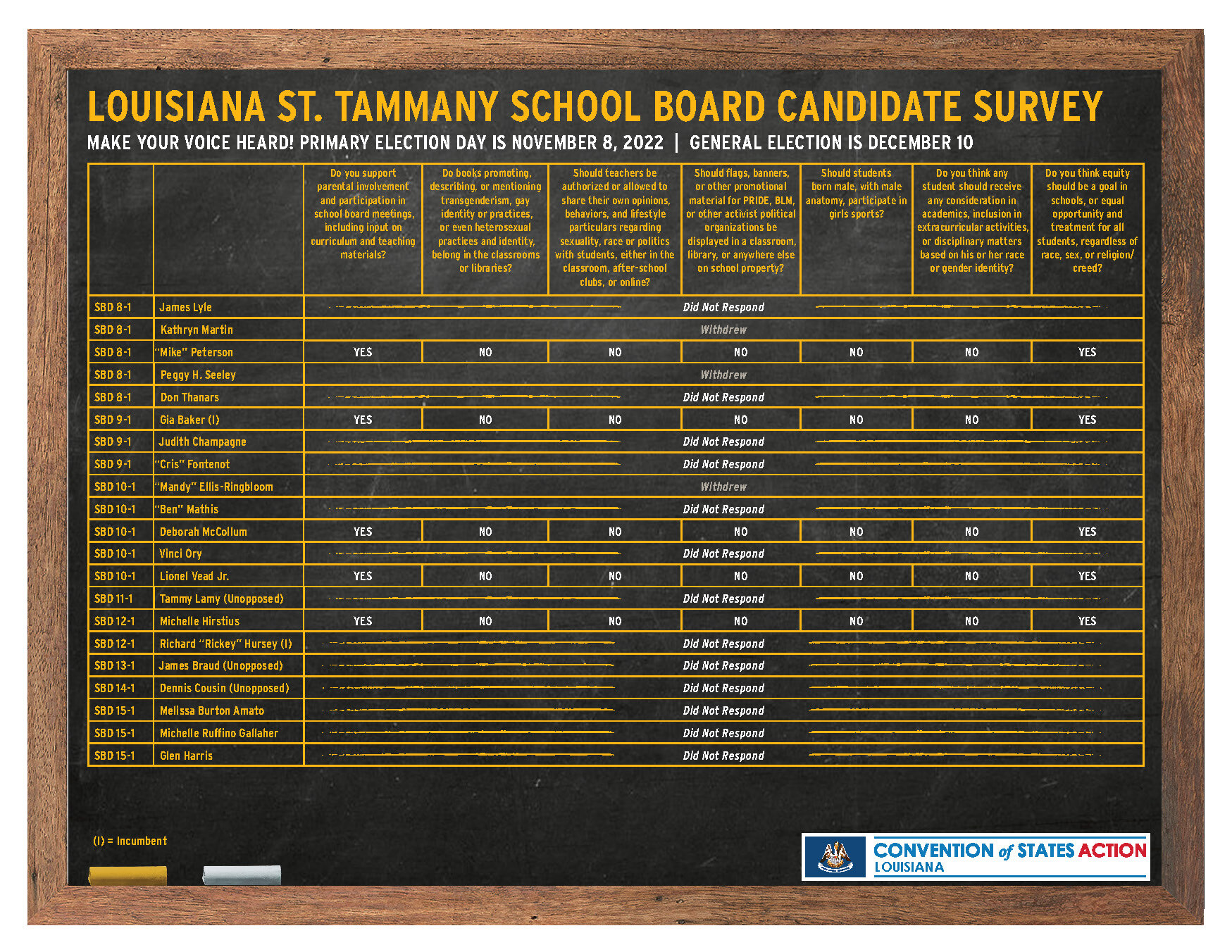 In Liberty,

Julie Sandifer
COS-LA State Director
Julie.Sandifer@cosaction.com
Paid for by Convention of States Action, President Mark Meckler, 5850 San Felipe,Ste. 580A, Houston, TX 77057. Phone: 540 441-7227. Web:
www.conventionofstates.com. Not authorized by any candidate or committee or in support of, or opposition to, any candidate, committee, or proposition.