The mid-term elections have passed, and even while we're mired in recounts and run-offs, one thing is clear: one election will not solve our nation's stultifying lurch into the abyss.
It is now time to get down to the business of governing. And for those of us in the Convention of States movement, it's an exercise of self-governance. That means YOU must DECIDE. Are you ready to turn off the TV and get up off the couch? Are you willing to stop looking for someone else to save the day?
Our Article V Convention of States movement is the solution as big as the problem. COS aims to use the Constitution to save the Constitution.

Our mission is to build an army of engaged self-governing activists who will in turn inspire fellow Marylanders and our state legislators to make a course correction in our state and across the country.
Here are two things you can do today:
Go to Action Calendar Maryland to find the next COS Action meeting near you. Put it on your calendar, plan to attend and bring a friend.
Go to our Take Action tab and sign up for a role with the COS Action Maryland team. No experience needed, just a willingness to learn. We will provide all the orientation and support you need.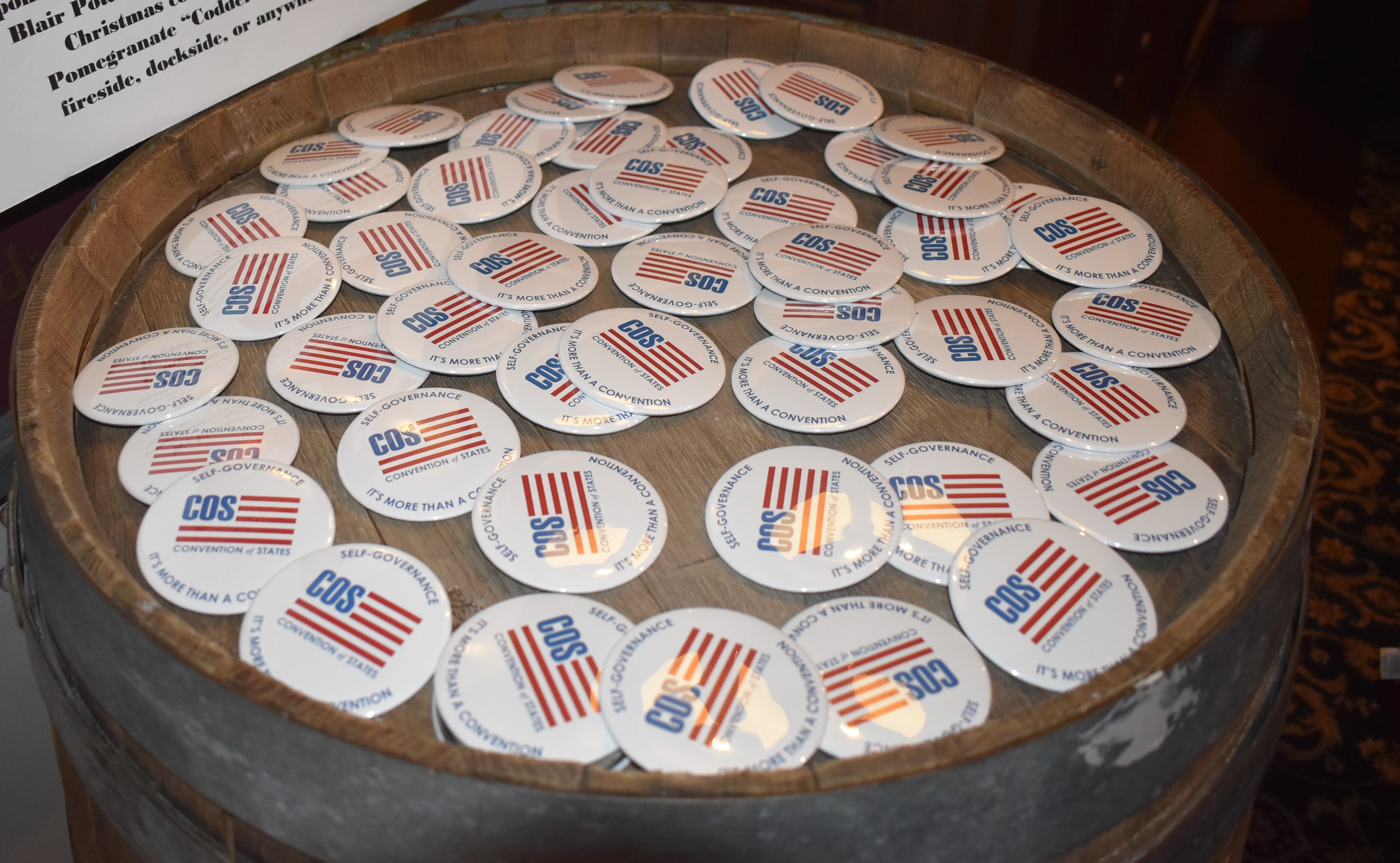 Next, help our legislators-elect as they embark upon the solemn duty to govern. It is our duty to be the best citizens we can be, to educate ourselves about the issues, to govern ourselves, and to work with--and hold accountable--our elected officials.
It starts with getting a greeting card or other stationery for each of your new state legislators-elect. Send them a brief handwritten note of sincere congratulations on being elected to office to serve us. Be cordial and polite, and let them know you are an Article V Convention of States supporter.
If you need help finding their contact information, contact us, and we'll help. I know that before I started volunteering for Convention of States, I did not know who my own Maryland legislators were.
In other words, your first duty as a patriot trying to save the Constitution is to build a relationship with your elected Maryland state legislators. Get to know your legislators. Send them a note or phone them. It's great to meet with them, and we can help you prepare. They want to engage with their constituents. Legislators take notice of citizens that notice them!
Getting noticed begins with taking action. There are many opportunities to put your time and skills to use volunteering with us in COS Maryland.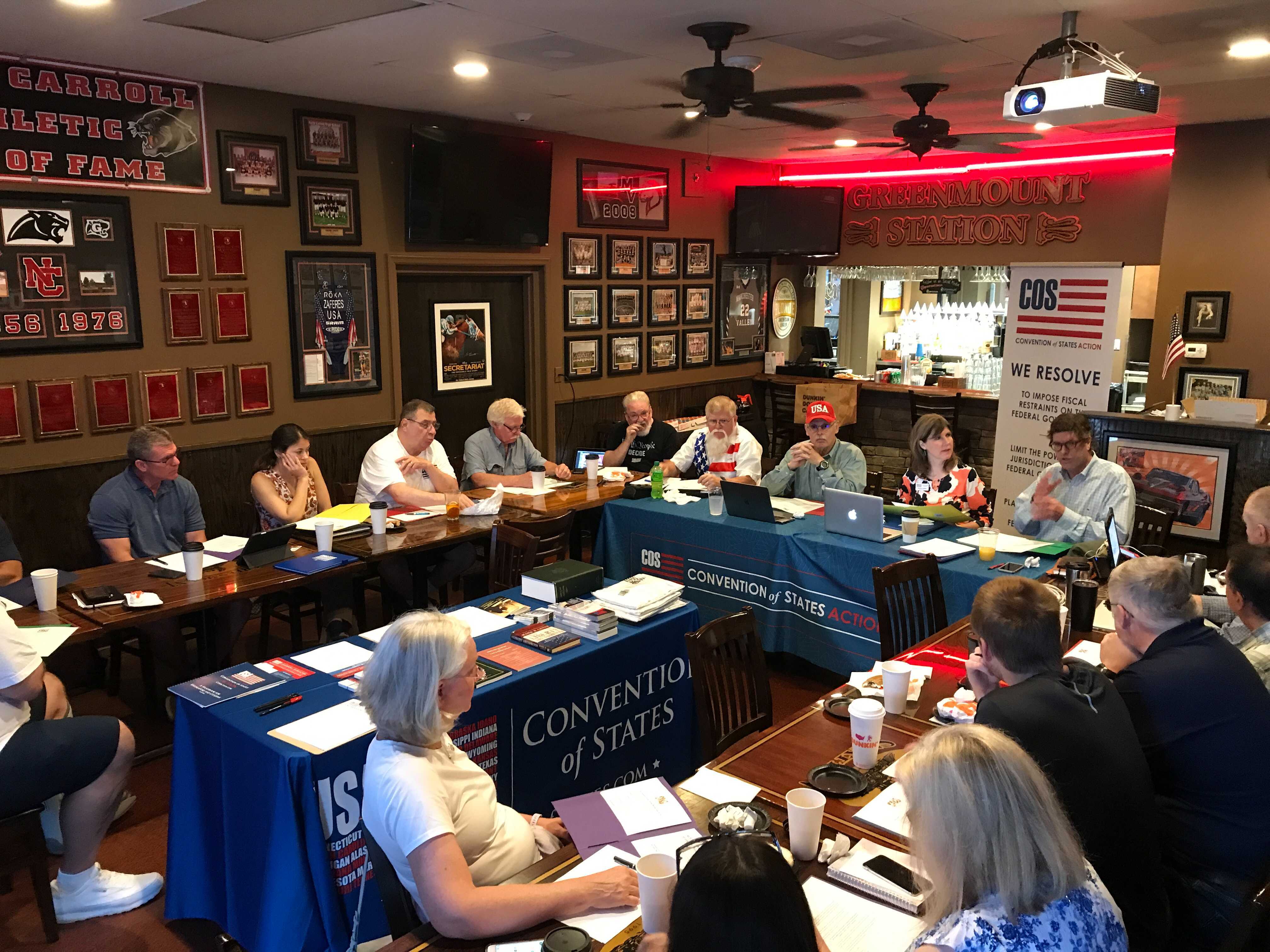 COS Action Maryland is here to help. We hold regular educational events to give you the tools you need to effectively petition our government. You will learn how to...
Interact with your legislator
Introduce bills and get them passed in Maryland
Speak or testify at events and committee hearings
Build a team to petition our government
In the New Year we will hold special events in Annapolis, like our Citizen Action Day, where Marylanders from across the state converge on our capital to bring the message of self-governance to our state legislators.
Face-to-face communication with your own state legislator is an American birthright and is amazingly easy! It is a right to guarded and exercised!
We'll show you how.
So come out to a COS Action Maryland meeting to meet your neighbors who decided to take action and correct our nation's path, and we hope to see you in Annapolis in the New Year!
To learn more about our event plans and training services, please contact Michael Rilee, MD State Director. Be sure to sign the COS petition and spread the word!
The Convention is Coming - come along with us for the ride.
Let's consider the words of Thomas Paine:
"These are the times that try men's souls; the summer soldier and the sunshine patriot will, in this crisis, shrink from the service of his country; but he that stands it now, deserves the love and thanks of man and woman. Tyranny, like hell, is not easily conquered; yet we have this consolation with us, that the harder the conflict, the more glorious the triumph."
For America!