Americans on both sides of the aisle think the way our president handled the Chinese spy balloon incident makes the country appear weak on the world stage.
Convention of States Action polling, in partnership with The Trafalgar Group, reveals 63.4 percent of voters disapprove of President Biden's handling of the Chinese spy balloon.
The administration opted to allow the intelligence balloon to fly over sensitive sites to collect information rather than shooting it down in rural forests.
Additionally, 59.2 percent of voters believe the handling of the Chinese spy balloon has made America look weak, putting the nation in a vulnerable position.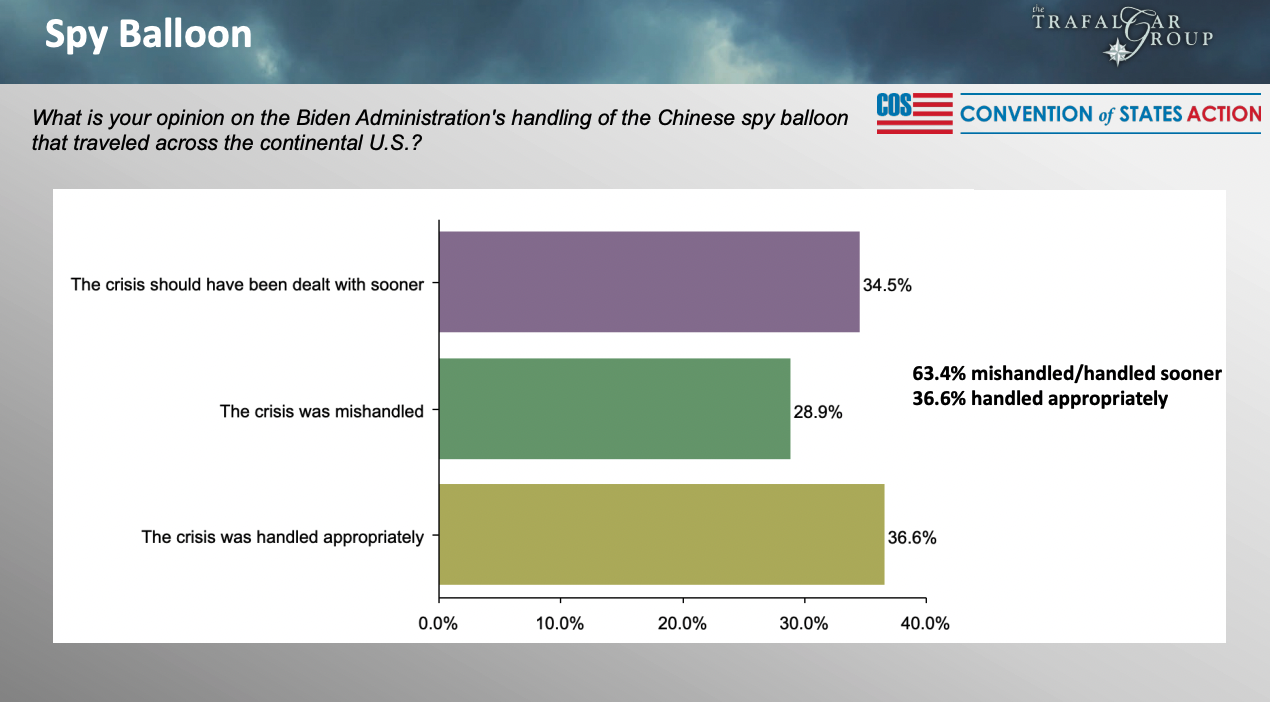 Government officials claimed to have been monitoring the balloon for days as it made its way into U.S. airspace from Canada, but they did nothing about it. About 59 percent of voters believe President Biden should have taken quicker action to shoot down the Chinese spy balloon before it even entered U.S. sovereign airspace.
Instead, the balloon was permitted to fly from the northwest in Montana to the southeast in the Carolinas.
"This is what happens when unserious people are put in charge and come up against serious and dangerous problems," said Mark Meckler, President of Convention of States. "America would be better off if President Biden and his administration spent less time telling us people's pronouns and pushing far-left initiatives, and more time on the important business of actually running our nation."
SEE ALSO: Feds allow Chinese spy balloon to continue flying over American soil
Meckler added that China is the greatest threat to America since the Soviet Union, and they are laughing at us.
Sign the Convention of States petition below!