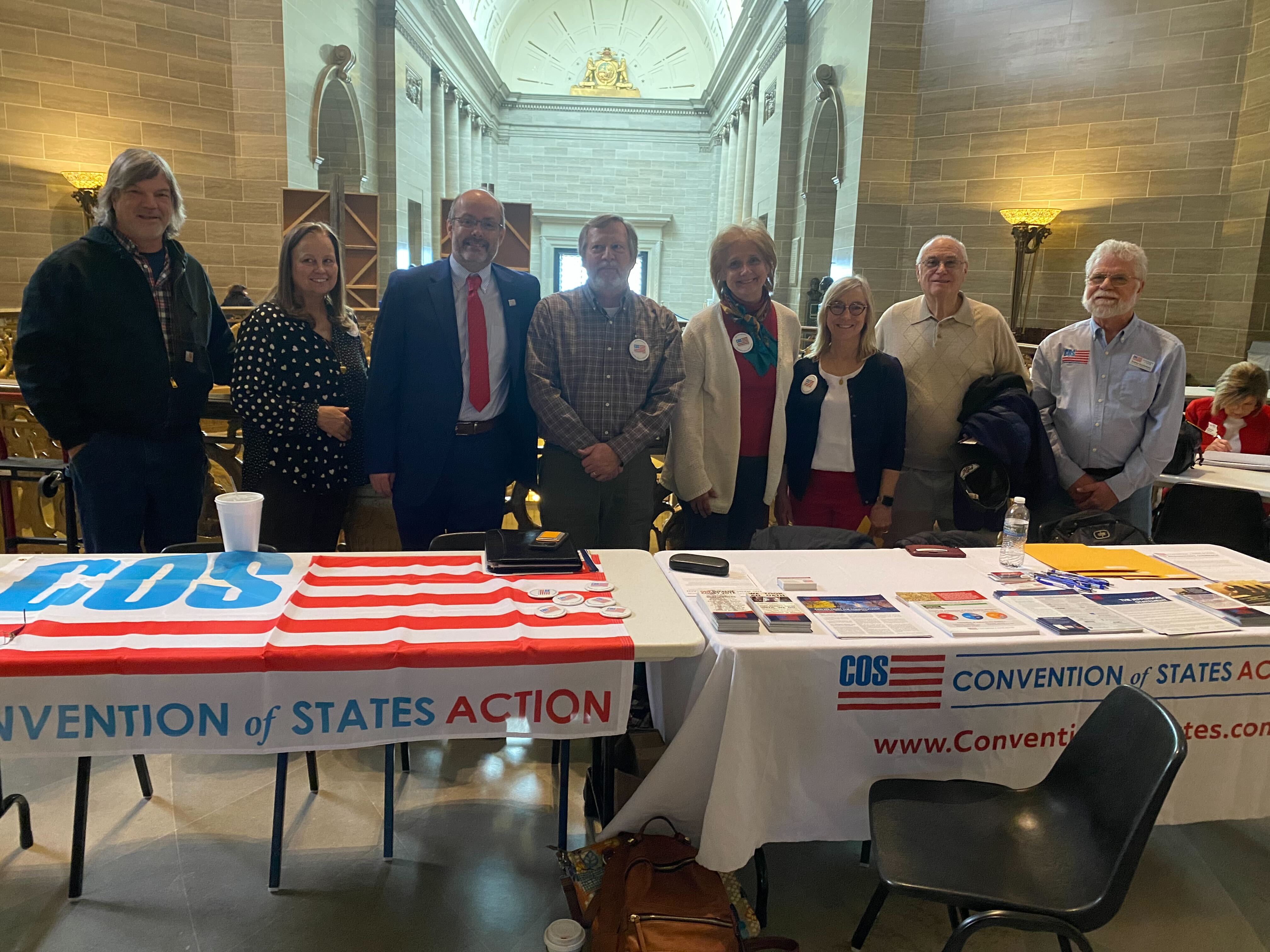 Our annual Surge Day was held on Wednesday, February 15, 2023. We had a couple of tables on the House side of the Third Floor Rotunda and we handed out information about the Convention of States as well as the best donuts in Jefferson City. We also delivered information packets to most of the legislators' offices and the others were delivered the following week.
Many thanks to the volunteers who traveled long distances to meet their legislators and help with the logistics of delivery and manning our tables.
Thank you for supporting this very important project in our nation's history. Keep in mind that you can and should contact your legislators whenever you have suggestions or praise. With few exceptions these individuals work long hours and make great sacrifices to serve the State of Missouri.

If you would like help with meeting your legislators at the Capitol, please go fill out the contact section on our Visiting the Capitol is a Great Experience Page.
Missouri House of Representatives
COS Guidelines for Interacting with Legislators
Missouri Capitol Building Maps and Rules
Jefferson City Parking and Transportation (Microsoft Word - Click on the Enable button to print or download)