Fertilizing Wisconsin Grassroots
Wisconsin Newsletter - January 2023 Issue
Crop of Legislators
The Midterm Elections in Wisconsin produced a new crop of Legislators. One new State Senator was elected, and 24 new Legislators in the Assembly. They will serve the citizens of Wisconsin in the 2023 – 2024 Legislative Session. It began on January 3, 2023 with the newly elected official swearing in.
Here they are: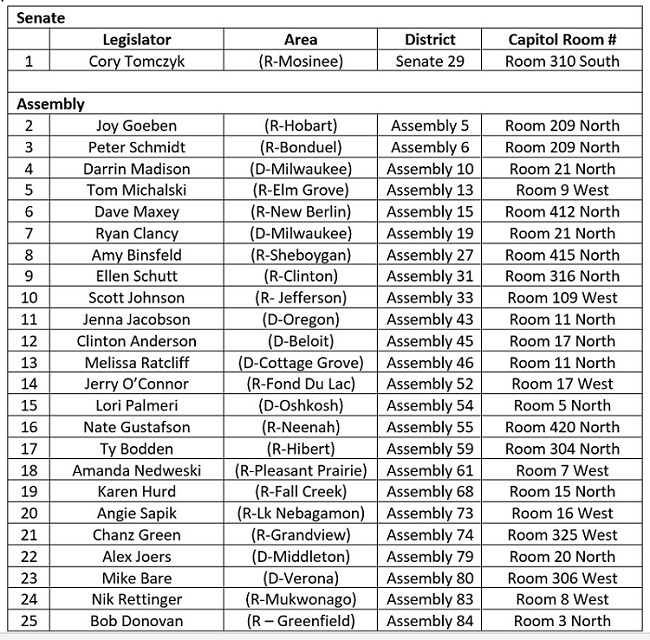 Why Are State Legislators So Important to Convention of States?
It is all about Article V of the Constitution. Article V says there are two ways to amend our Constitution. Congress can, "or, on the application of the Legislators of two thirds of the several States…" Our Wisconsin State Legislators can help amend the Federal Constitution. They are limited to the three subjects in our Resolution AJR9 1. Fiscal Responsibility, 2. Term Limits, 3. Stop the overreach. It is our job to help educate these new Legislators along these lines.