I would guess that we're all at least a little relieved that May is here. We need a break from the snow and ice. We need some sunshine, some greenery and some R&R.
This month, Convention of States Action in Colorado wants to recognize the entire Veterans Coalition as the Volunteer of the Month.

Art Sickler has done a tremendous job rallying Vets from around Colorado in support of Convention of States. His group is multiplying monthly with very willing people who are excited to educate the rest of the state about the agenda that we're working so diligently to promote.

Exposure of ideas in a marketplace of competing ideals is nearly impossible in these times. It is beneficial that technology has allowed us the freedom to communicate more speech to the masses. It's difficult for any single person to take the time to manage what they want to listen to and what is worth their time because there's so much speech being distributed with so many agendas and so much money involved in the communications business.
Art is getting his message across, and even more importantly, his Veterans Coalition Team is responding, answering the call, brainstorming, planning and following through with their agendas.

The VC Team is segmenting their mission into several divisions across the state and each division is doing the field work and managing their own districts, specifically reaching out to Veterans to educate and recruit.

Veterans are understanding the mission of Convention of States: Constitutional Amendments that set boundaries for the feds working the government. The federal government is allowing the pursuit of power in Washington D.C. to overrule the will and rights of the American People.

Our Vets see our rights and freedoms eroding. They continue to defend freedom for their country by reaching out to people who have never heard of Convention of States.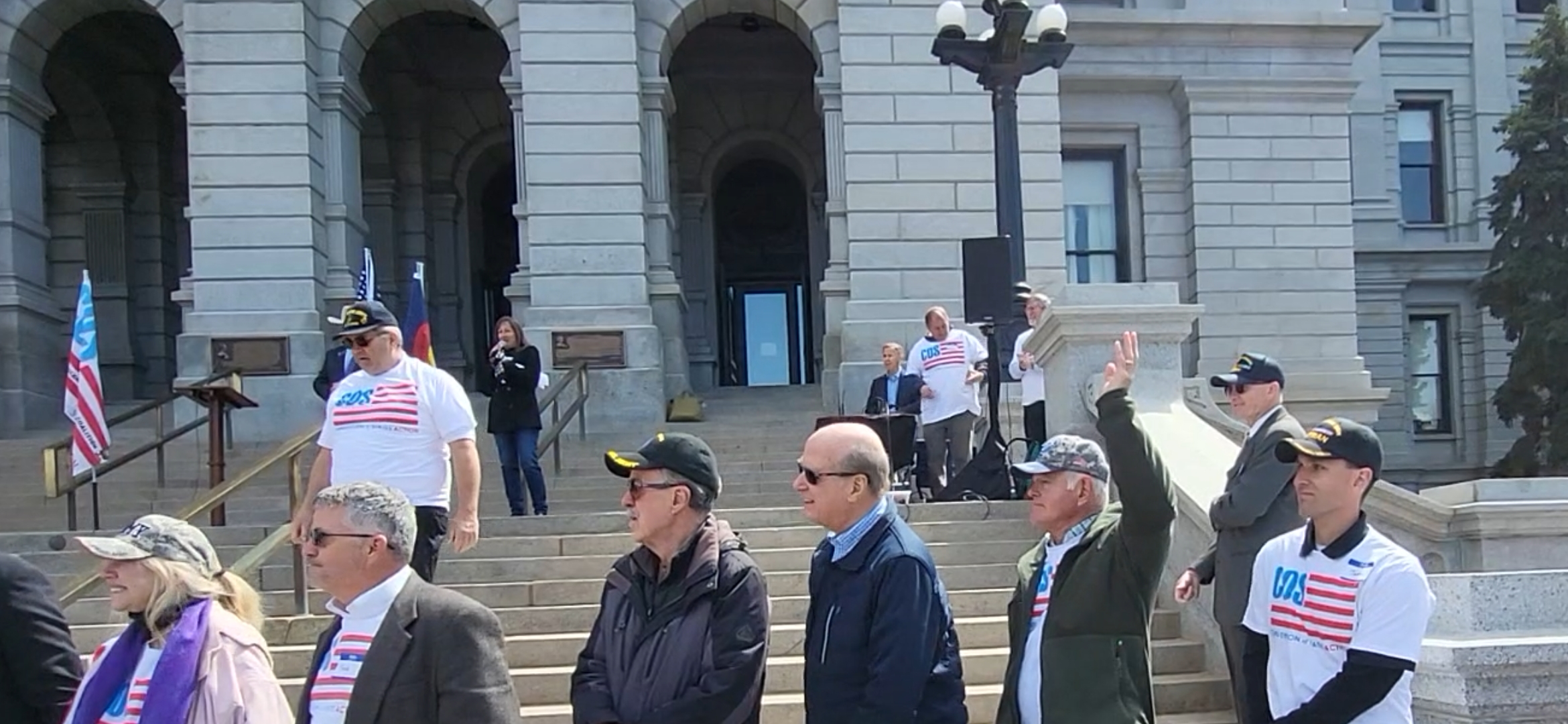 For the COS rally on April 20th at the State Capitol in Denver, one-third of the people who braved the cold temperatures and wind were Veterans. Their efforts to set up for the event and then break it all down were impressive, even catching the attention of the Capitol Police.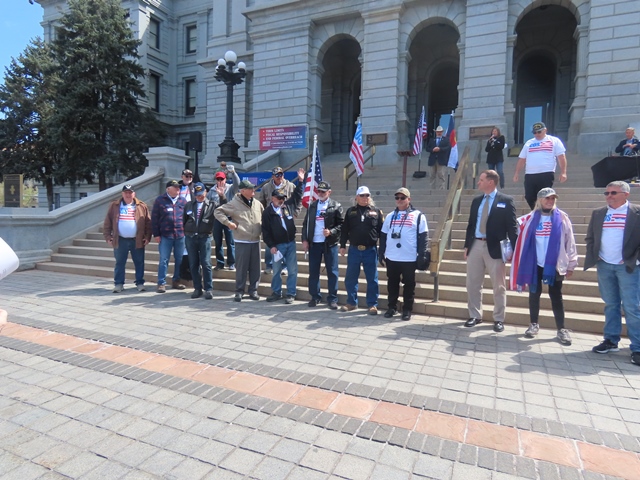 They have plans for the summer throughout Colorado to attend events, set up booths to gather petitions and get more volunteers to prepare for next year's legislative season.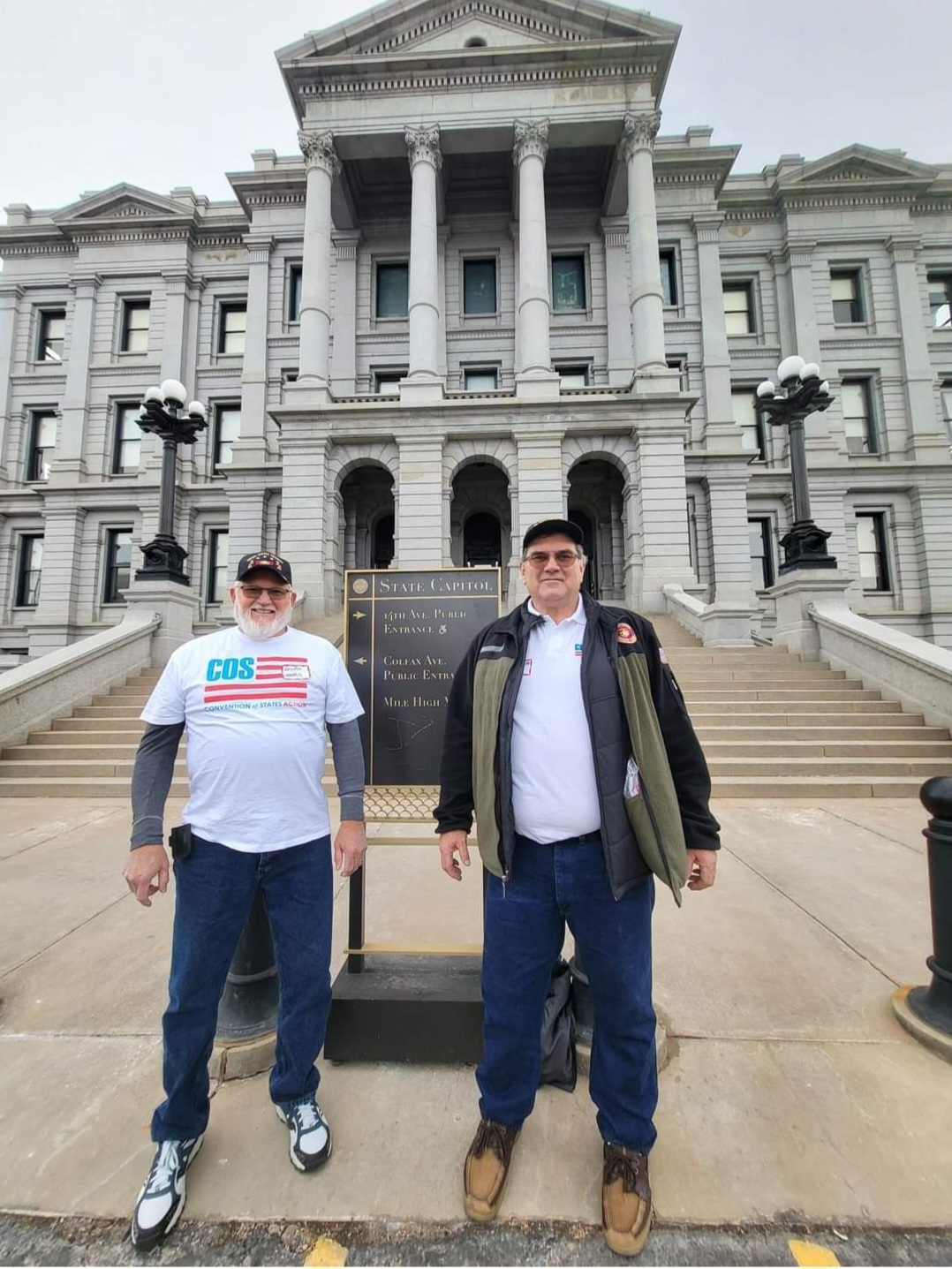 Lowell Harris is the team's communications leader, hosting their Veterans Coalition Facebook group, updating their web page and keeping all of the Vets in touch with each other.

Art holds weekly VC meetings and keeps his team motivated and informed and they attend regularly. Our Vets are holding a standard for the rest of us at Convention of States to look up to and to model in our own roles.

I'm looking forward to continue to work with the Veterans Coalition this summer and the rest of the year. I can only imagine what the Veterans team will become when next year's legislative season starts up again in January. I'm excited to find out and join them as we move to organize Colorado to become one of the thirty four states that launch a Convention of States.

If you're a Veteran and want to volunteer with Art Sickler's team, sign up here, check the 'I am a Veteran' box and get involved!