March 27, 2023 - Rally at the State Capitol!
On March 27, Convention of States supporters statewide will gather at the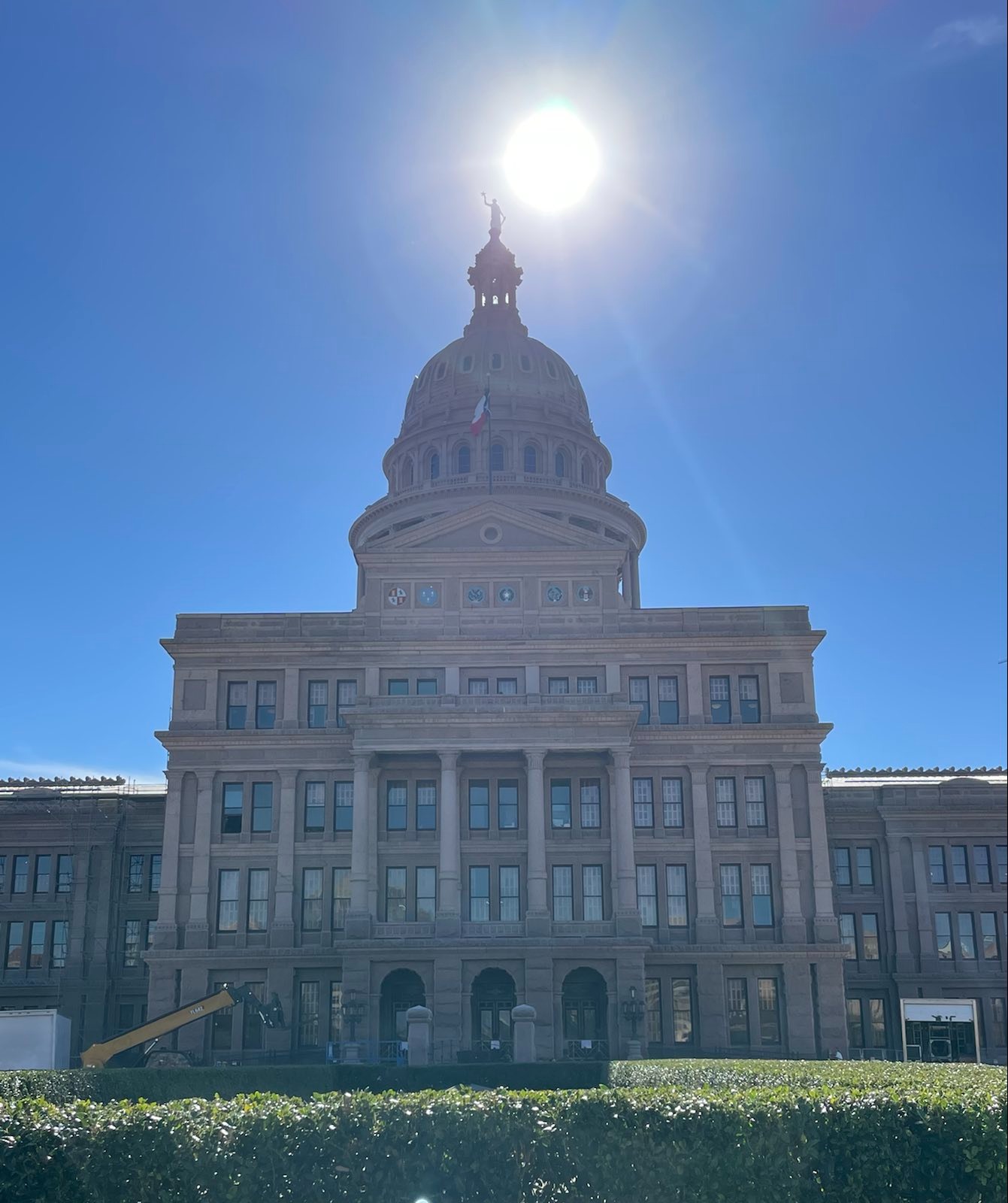 Capitol to have our voices heard. Our goal is to make clear to legislators that Texas still supports calling a Convention of States to rein in an out of control federal government!
We will be expressing our support for HJR 35 and SJR 36, which will remove the expiration date from our Texas resolution.
This is our time to Stand up, Speak up and Show up!
Agenda for Legislative Day
| | |
| --- | --- |
| 9:00-9:30 AM | Arrive at Capitol |
| 9:00-9:50 AM | Tour of the Capitol lead by a Representative (see below) |
| 10:00 AM | Sign in Auditorium-E1.004-directly across from Cap Grill; Receive: Agenda, Talking Points, Maps and Team Assignment |
| 10:05 AM | Opening prayer and pledge |
| 10:15 AM | Overview of the day |
| 10:30-11:45 | Mark Meckler, COS Founder, moderator |
| | Speaker: Representative Cody Vasut |
| | Speaker: Senator Brian Birdwell |
| | Speaker: Surprise speaker! |
| 11:45 AM | Group picture & Strategy overview |
| 12:00-12:45 | Pizza on the South steps / lawn |
| 12:45 PM | Head to your rally point to visit legislators |
| 1:00 PM | Meet team leader to head to offices to hand out legis packets |
| 2 - 3 PM | Visit individual legislators |
| 3:00 PM | Gather at the Rotunda for wrap up! |
Details, details, details...
We would like everyone to wear a COS Blockwalker shirt, or other COS shirt. You can get a Blockwalker shirt here. We'll also have lots of COS buttons and stickers there too!
Let us know that you are coming...you can register here! There are three benefits from registering. Our Capitol Brigade knows all the ins & outs of the Capitol and will be coordinating the day. Knowing who's coming makes everything go smoother. Second, by registering we can potentially car pool to the Capitol, or let you know if there is a bus available. Third, we'll know how much pizza to have prepared. (Last day to sign up for lunch to be included is 03/15/23.

Tour of the Capitol: Rep Mike Schofield will give a guided tour of the Capitol that will finish at the Auditorium, in time for the start of the morning rally. If you are interested, please let Nancy Eddy know.
PS: Bring your CHL (bypass security!) and a highlighter.
More helpful information
If your question is not addressed here, let us know. Ask Cyndie, Dawn, or Tom. We'll get you an answer.
For more information on visiting the Capitol, check out this helpful page. Here is a floor plan of the Capitol.
For more information on removing the sunset (expiration) clause, go here.
To look up bills, hearings on bills, set alerts, etc; go to this page.
Take action: tell your Rep to support & co-author HJR 35!
We look forward to seeing you at the Capitol!
Looking back --->>>
Texas Independence Day 2021.

This is our Legislative Day from the last session.
2019 Session - The Eyes of Texas are Upon You!
The Texas Stampede, 2017.

This is when our COS Texas Resolution passed the House, and there was a stampede to get on board! (Watch to the end for this classic moment: "...anybody else in the gallery?")
** New ** Hotel Information
We have arranged a special rate with the Hampton Inn Austin-North for March 26 and 27. This is if you want to come in the day before our event, or leave the day after the event. You can take advantage of this offer starting March 20th, and no later than March 23rd, calling between 9am to 6pm. Mention that you want the Convention of States rate of $130/night. Call:
Keyun Boyd, Director of Sales
Hampton Inn Austin-North
I-35 North
Austin, Tx 78752
(737) 210-6070